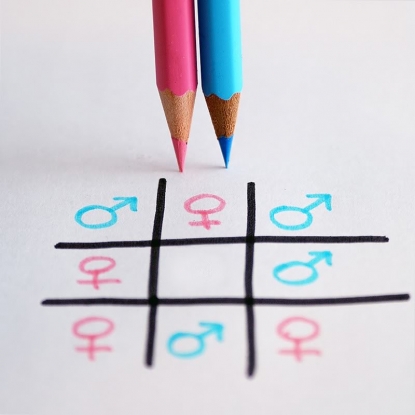 Analiza platformelor electorale dintr-o perspectiva de gen[EN]
Analiza platformelor electorale dintr-o perspectiva de gen[RO]
Analiza platformelor electorale dintr-o perspectiva de gen[RU]

The analysis of electoral platforms from a gender perspective: women are ignored by electoral candidates
Parliamentary Elections 2014
Political parties and independent candidates that run for parliamentary elections on 30 November 2014 are not dedicated to improving womens lives in Moldova. Electoral platforms are strongly masculinized and very generalist, avoiding to propose concrete policies that will target women, in particular. The most concerned areas in the electoral programs are agriculture, IT and investment. These areas are strongly masculinized as men are in large numbers involved in these areas. Only one electoral candidate has included in its electoral platform the implementation of a national program of offering financial support for businesses launched by women. The remaining electoral candidates did not include any proposal that would attract women in agriculture, investment and IT.
Health and education are two other areas often mentioned in the electoral platforms. These areas are dominated by women as women are both employees and consumers of services provided by these areas. However, these areas are not approached in the electoral platforms from a gender perspective. Women do not appear as a distinct group that will benefit from the measures proposed by electoral candidates. The proposed measures to improve health and education systems often refer only to the contents of these areas. For example, some electoral platforms refer to education only in terms of educational reform aimed to improving the quality of education, but not the lives of women working in this field. Women dominate these two areas at all hierarchical levels; they work as doctors and teachers, as well as maids. Therefore, an appropriate gendered policy should consider improving lives of both, women who are doctors/teachers and women who work as maids.
No candidate has proposed to provide free medical services that are exclusively for women. For example to provide free services for tests of cervical cancer and breast cancer. Only one candidate has proposed to improving conditions in maternity wards, and only one candidate has proposed to provide states funds for the necessary treatment against infertility.
Women do not appear as a distinct entity in the electoral platforms as family does. Not all women are mothers. In addition, families are diverse including those with a single parent and those with children with disabilities, as well as single parents with children with disabilities. There are no included concrete measures that aim to improve the lives of women who are not mothers, those who are single-parents, and those who have children with disabilities. Women and mothers with disabilities are also ignored by the electoral candidates. Electoral platforms address family only in terms of allowances offered at childbirth. No candidate referred to paternity leave as a mean of ensuring gender equality. However, some candidates mentioned their intentions to increase the number of nurseries and to improve conditions in the kindergartens. However, no candidate has proposed to abolish the monthly payments that parents are subjected to in order maintain their children in kindergartens. Such payments affect poor children whose attendance in kindergartens depends on the welfare of their families, fathers, and most often of their mothers.
Only two candidates have proposed to sewer the villages in Moldova. This measure aims to modernize the villages in Moldova, rather than to improve womens lives. However, women will benefit from this modernization as channeling villages will allow them to have water in their yards. This measure does not ensure gender equality, it just facilitate domestic work that it is done only by women. A gender equality would be achieved if men would begin to take over the household chores. Such result depends on the change of mentality that will take time and appropriate policies, which are lacking in the current electoral platforms. Only one candidate has proposed to vote the law on gender quotas on parties lists, while only two candidates included some measures in their electoral platforms that deal with domestic violence against women.